I am a huge fan of podcasts. HUGE!

I recently listened to Diane, from Knitabulls Podcast. I usually am knitting and drinking coffee or tea while I tune in. She lives in Colorado, as I do. She's very personable and one you could quickly call a "friend."

She has a ravelry group that is over 4000 members.

Diane Rocks! She is the best enabler I know. Seriously. She also loves to knit socks and always seems to have them on her needle(s). The yarns she chooses are fun, self stripey, and colorful.

I heard her talk about Lollipop yarns, so I quickly sent a message to Joan on Etsy to ask when more would be available. Here's what she told me: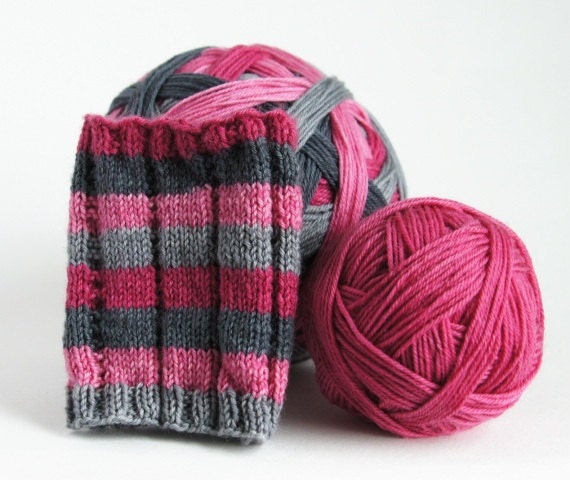 Hi deb,
Thanks so much for your kind words! Who wouldn't want to get a message that starts with "Your Yarn Rocks!" Lol!
The shop updates are every other Sunday at 7pm Eastern, with the next one being December 1st.
However, I do random, sneak updates called Covert Yarn Affairs. They are posted in the Lollipop Yarn group in Ravelry and most people don't even know about it, though, word is starting to spread.
The next one is tomorrow (Thursday) at 3pm Eastern.
Thanks again!
Joan
Lollipop Yarn
Just so you have an idea of what I'm talking about, here's a link to her SOLD skeins. You will want to bookmark this shop and check back like I will. 
I will continue to enable you with patterns, yarns, podcasts, cute project bags I run into, and much more. 
So, as I always say,
Knit On!
Deb